What fascinates us most is what our eyes don't
they can see ...
Along the monumental route of the fifteenth century, the historic center of Montepulciano reveals its secrets by showing a treasure that cannot be seen, but is there: the underground city. Under the noble palaces Tarugi, Avignonesi, Del Pecora and Batignani, the evocative Gothic-Renaissance atmosphere lives again, with its passages, cool tunnels, hidden crypts and descents in stone stairs.
In the numerous cellars that make up the path of the underground city you will encounter oak barrels of various sizes, small fountains, two authentic Etruscan tombs, the cells where the Ghibellines escaped found refuge, the workshops and the ancient wells .. tradition has it that they throw themselves into it coins to make a fortune!
The family Ercolani, who has always been an admirer of art and history, has also recreated 3 small museums.
Here are exhibits related to the history of cellars and the art of viticulture, fossils and old torture instruments. History and taste can create unparalleled harmony.
Immersed in the continuous flow of time, the barrels hold the Vino Nobile di Montepulciano and the vinsanto DOC which here complete the delicate aging process.
TASTINGS
Inside the historic cellars of the underground city it is possible to organize, upon reservation, tastings of typical products of the area such as pecorino, oil, salami and truffles from farms, olive groves and truffle huts of the farm Ercolani.
Imagine tasting the excellent Vino Nobile di Montepulciano in shiny glass goblets, in the breathless atmosphere of ancient hidden rooms, where already in the 1400s the wealth of wine was jealously guarded. Tastings can be organized for up to 150 people, occupying all areas of the route.
ACTIVITY
Tastings of Vino Nobile di Montepulciano, grappas and vinsanti DOC and tastings of the company's products offered in the cellars' sales points, also for groups by reservation with customizable choices
Guided tour of the Underground City
Preparation of baskets and gift boxes
Excursions in search of the truffle
Participation activities at the time of the harvest and accompanying in the countryside with a visit to the company's land
POINT OF SALE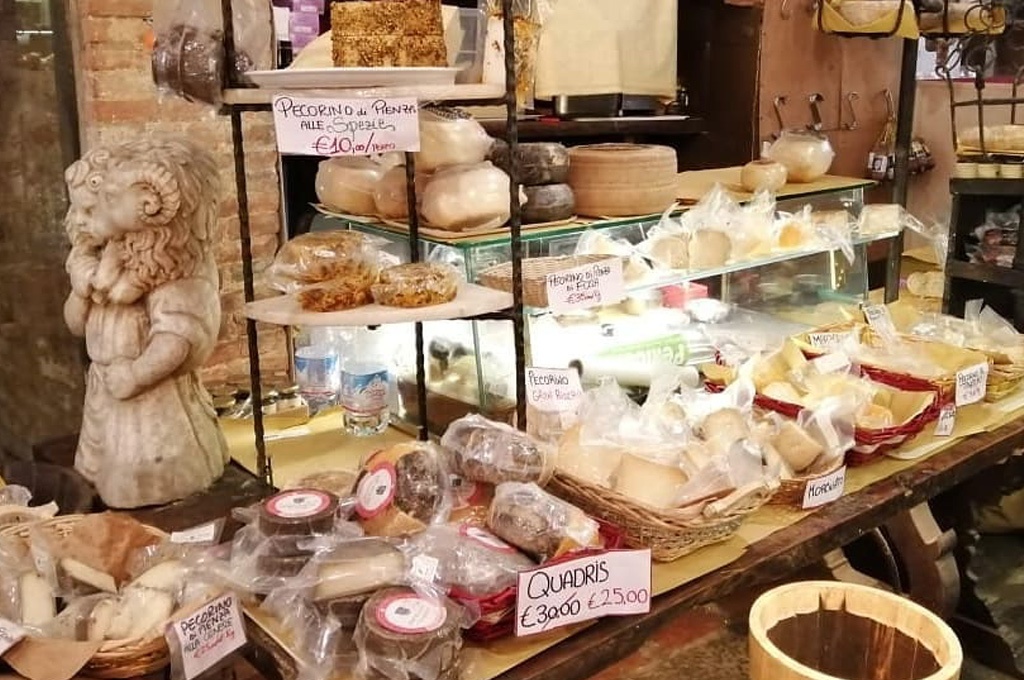 On leaving the underground city you will be greeted by a small free tasting of the specialties on display in the store, where you can try your hand at buying typical products throughout the day. We deliver the goods to the car.